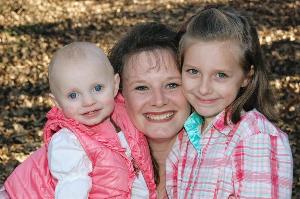 My reasons for walking! What's yours?!
Hey friends! I have put together a team for the Susan G Komen Race for the Cure that will take place on Saturday, October 16, 2010. We are team CrAzY For A Cure! I can't wait to walk. We're still forming a team, so I am reaching out to my local readers to let you know that if you want to walk with us you can
sign up HERE
. We are a team of mothers walking with young daughters, teachers, friends, etc. If you don't have anyone else to walk with, won't you join us?!
The race route is pretty long so you're likely to see lots of
film posters
and thousands of men lined up along the race route for the 3 Miles of Men campaign that has been such a huge success in the past!
You will see lots of
customized tshirts
with the logo for the 2010 race as well as an awesome array of team shirts!
I can assure you that you won't be getting any
Rotten Tomatoes
thrown at you along the way, no matter how slow you walk. It's all about breast cancer awareness, friendship, and raising money for a great cause!
Click over to
Cafe Press
for all of your printing needs. This post was brought to you in part by those fine folks!