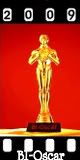 I
would like to thank
the academy
Sanni
for accepting my bribe to get in on the biggest awards in the bloggosphere. I have shined up my red high heels and dawned my slinky red dress.
My boobs are taped
, my legs are shaved, and every hair is exactly in place in her honor.
I've been given a
Bl-Oscar
for Achievement in Photographic Memeing for
Looking @ The Sky on Friday
. As it turns out, enough people have been rejected by a certain other meme or appalled by the fact that others have that they jumped on board with this meme. I am so excited about this award as well as all of the support that I have received from my
fellow sky photographers
. I hope that we can keep this thing going for a long time to come!
Click the badge below for more information if you want to play along:
Thank you Sanni for thinking of us -
all
of the sky watchers for this award. It truly means a lot. I'm going to add it to the info page for Looking @ The Sky on Friday as well as my sidebar.