For information on Looking at the Sky on Friday, including graphics
click here
.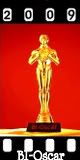 I
n case you missed it this week, we've been given
an award
here at Looking @ The Sky on Friday by the fabulous Sanni. We've been named for Achievement in Photographic Memeing! You can click the award to get to her place where you can see all the other
Bl-Oscar
winners. I've accepted this award in honor of all who
participate
. If it were not for you, it could not be!
Thank you
all for your continued support. We just keep growing and growing! Don't forget to sign Mr Linky so others will know to come see you. Keep looking up at those skies, folks...hey, don't forget your camera!!!