I was tagged by Dayngr over at Dayngrous Discourse for the Ten Things Meme. I've done this one before but it's been a while. So, I thought I'd give it a whirl. So, here goes...ten things you might not know about me.
1. My sister was really sick when we were younger, quit breathing, went to the hospital, etc. When she came home, I told my mom I did not want her to sleep with me anymore. I was scared she'd die in bed with me!
2. I collect Disney movies.
3. I have a 10 year old sister who lives in Texas. I haven't seen her since she was 4. It makes me sad.
4. I still have old notes and letters passed between my friends and I from high school (12 years ago!)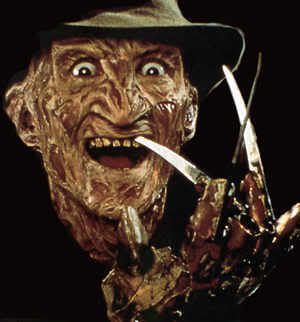 5. I've met The Platters. They came to our house when I was a kid. My mom made dinner for them and they sang for us. It was VERY cool!
6. I've had the same best friend for 19 years!! I love you, Becca. :)
7. I am scared to death of Freddie Krugar...the guy from A Nightmare On Elm Street.
8. I have a letter for my daughter that I wrote when I was 10. I am going to give it to her when she turns 10.
9. I still have the first dollar that I made from singing professionally. It was part of a $100 (the total amount that I made) but I couldn't put the whole $100 bill in the scrapbook.
10. I've been blogging since November of 2004.